BR High School League

Spectator Reminders
Walk Up Viewing Area- The first 2 garage door openings are designated as a "walk up/ walk away" viewing area for individual races. Please do not stand in this area for the duration of the meet. This viewing area needs to allow for rotation of viewers and spectators. See Map
Flash Photography- This is not allowed at the start of races or while swimmers are on the blocks (from ANY area of the pool deck, not just at the starting end). Flashes from a camera can cause a false start, which can result in a disqualification of a swimmer.
No Video/Photos from behind the blocks- This is an NHSAA, LHSAA and facility rule for the protection of the athletes. Video /Photography from the pool deck or hallway behind the blocks is not permitted.
Banners cannot cover existing signage.
Congratulations to the 2022 All Academic Team
Results:
Team Standings
-Scores
-Congratulations Swimmer of the Meet: Rylee Simoneaux (Episcopal)
-Congratulations Team Champions: SJA
-Congratulations Swimmer of the Meet: William DeJean (Catholic)
-Congratulations Team Champions: Catholic
Get your Championship Meet gear at the Fine Designs booth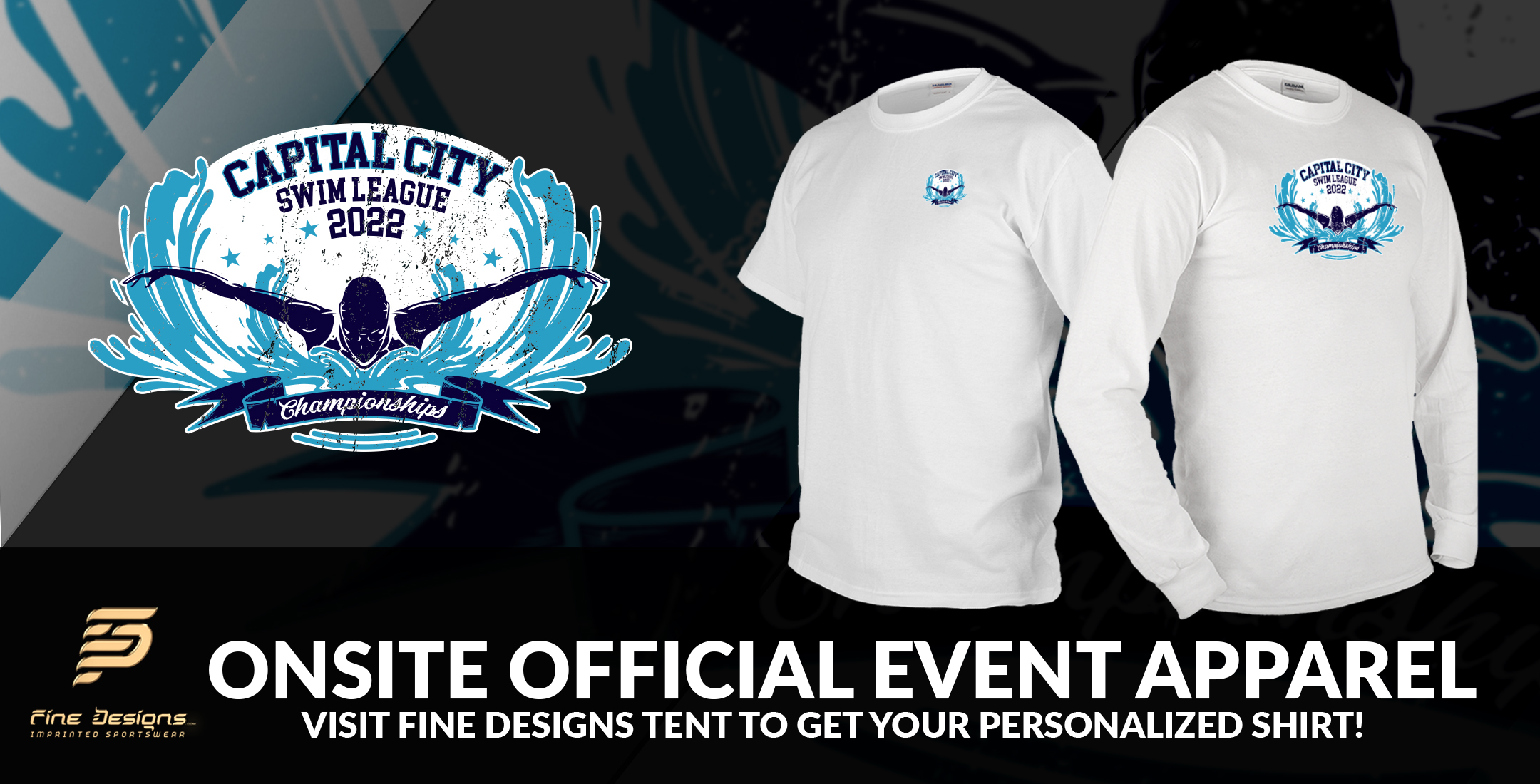 Meet Schedule:
Team Assignments
Meet Info / Results:
Meet Results are uploaded to the Meet Mobile app throughout the meet.
Doors open at 6:30am. Warm up at 7:00-7:25am & 7:30-7:55am. Meet begins at 8:05am.
Meet Flow
Warm up/ Warm down is available in the Record Board pool, in lanes 5-8 only. Lanes 1-4 will be used for Crawfish Aquatics practices. Swimmers may only enter a lane from the block end of the lane, feef first. NO DIVING in the warm up/warm down pool during the meet.
Spectator viewing/seating is available in the outdoor, designated spaces ONLY. The indoor facility is reserved athletes, coaches and meet administration. Outdoor bleachers in Zone A/B are assigned to schools for most meets and NOT for spectator seating. See the pool/facility layout overview and assignments per team, per meet under the Meet Schedule section.
Athlete Heat Line Up- Athletes will line up for heats in the queuing area in the back hallway behind the scoreboard, at least 4 heats ahead of their race, and will flow to the block area as directed by meet admin.
CCSL League Membership & Meet Requirements- PDF

Meet Participant & Spectator Guidelines- PDF
Team Manager / Meet Entry & Results Help Documents:
Hytek no longer offers a discount for leagues. TM Lite is a free (limited) version. If you are purchasing the full software, the Bronze/Basic package is all you need.
Team Manager Lite Download Directions- PDF
Creating Meets & Meet Entries- PDF
Inputting Swimmer Results after a meet- PDF
Invoices for Fees:
Note that League payments are made to CCSL and not Crawfish Aquatics.
Mailing address: 10522 South Glenstone Place, BR, 70810
State Championship Information
See the LHSAA website
Parking
Meet Participants are ONLY permitted to park in the Crawfish Aquatics parking lot (off of Anselmo Lane), the Renaissance spillover parking lot or the former Advocate parking lot. Meet participants are NOT permitted to park in the front lot off of Bluebonnet (Ketcham Fitness Center member parking only), along the roadway from Anselmo to the pool or in the grass/non-designated spaces.