Team Store Orders
Payments
-You must have a credit card/ACH payment method set up on Team Unify to place an order.
-Items will appear on your upcoming 1st of the month Team Unify invoice.

Item Pick Up
-Lafayette & Nicholls location: See Online Order form for upcoming delivery dates to your location (typically once per month)
-Baton Rouge: Masters, items will be delivered through practice coach; All other groups pick up at Info Booth (order will be ready the next day).
Merchandise Designs
-See image gallery below for images
-New Black T-shirt 2018

Pricing
-Swim Cap: $5 latex, $10 silicon
-Short Sleeve T-shirt: $15
-Ladies Dolman T-shirt: $15
-Long Sleeve T-shirt: $16
-Water Bottle: $12
-Car Decal: $5
-Old Logo Crawfish T-shirts: $5
-Trucker Style Hat, $25

Training Equipment & Team Suits are ordered through DJ Sports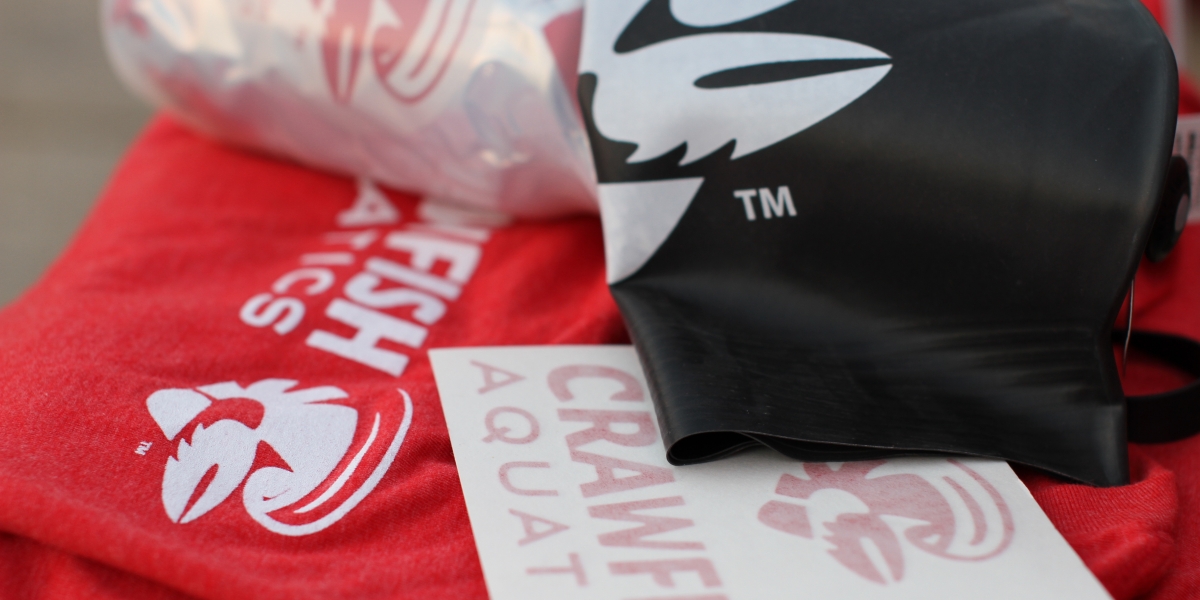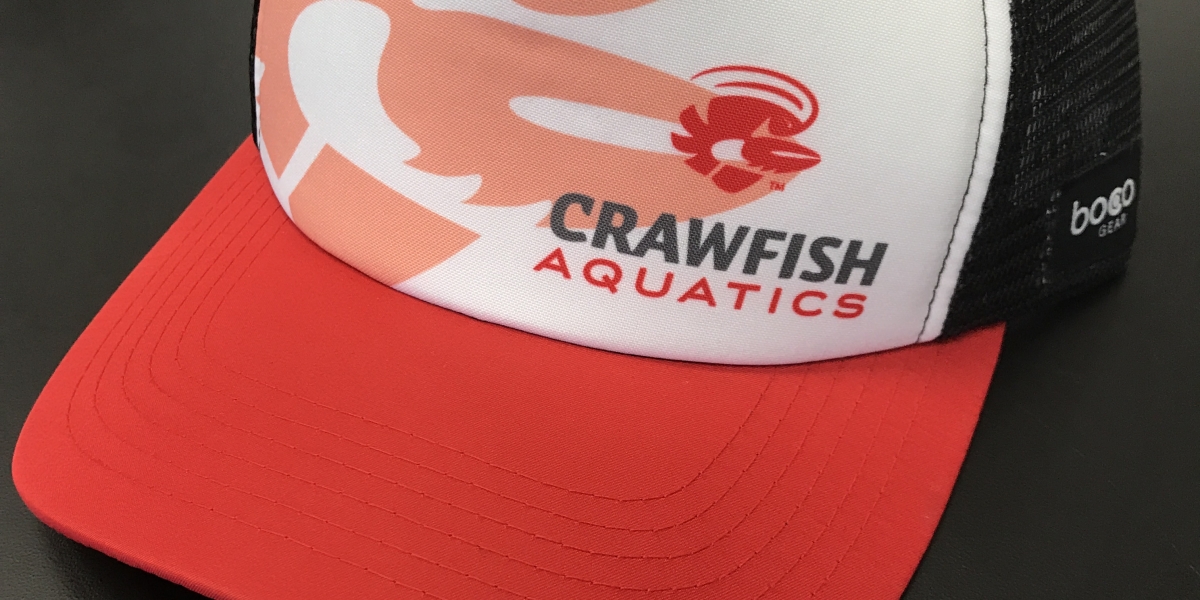 Sign up for our Newsletter